Current Club News
  Brixham Soroptimists families and friends plus a few dogs, had a wonderful day out down on the farm at Waddeton owned by Brixham Soroptimist President Jean Tulley and her husband farmer Richard.
 More than 60 people were taken around by two tractors with everyone sitting on bales of hay and shown the workings of a very busy farm.
Afterwards an enormous ploughmans lunch was served by the Soroptimists, followed by bramble and apple crumble and apple pies, washed down with local cider.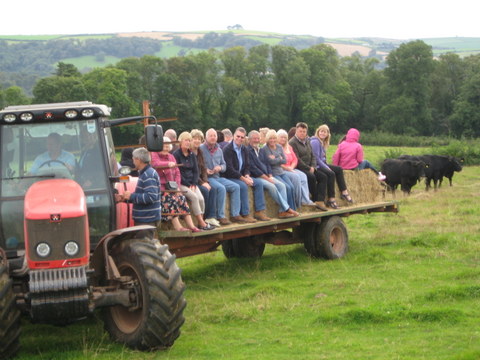 It was a lovely and very successful day and raised over £400.