Current Club News
Soroptimist International of Brixham held its 74th Charter lunch at the Berry Head Hotel on 6th November.
Sixty plus people sat down and enjoyed a delicious meal together with representatives from several other Soroptimist clubs including 12 members from Bilston.
Valerie Nuttall the new Regional President proposed a toast to the Brixham club and we were entertained by Brenda Loosemore who gave a hilarious talk about her life and experiences in amateur entertainment.
Finally Margaret Inett, our oldest member who transferred to Brixham from Bilston 15 years ago was honoured for her 72 years of service to Soroptimism.
Our Harvest Supper this year was held at Home Farm Kitchen
on the 22nd of September.
The speaker for the evening was Reverend Dr Simon Bloxam-Rose (Deputy Priest in Ordinary to Her Majesty the Queen)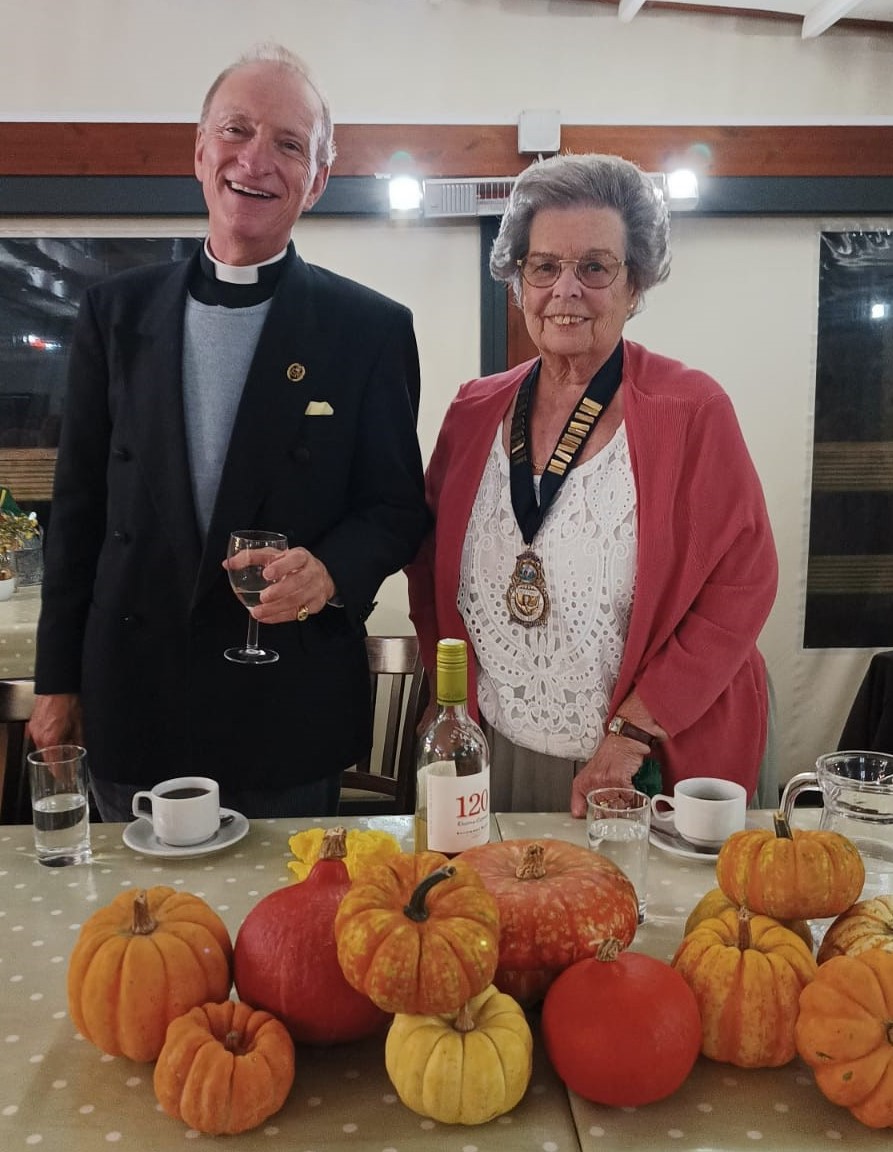 and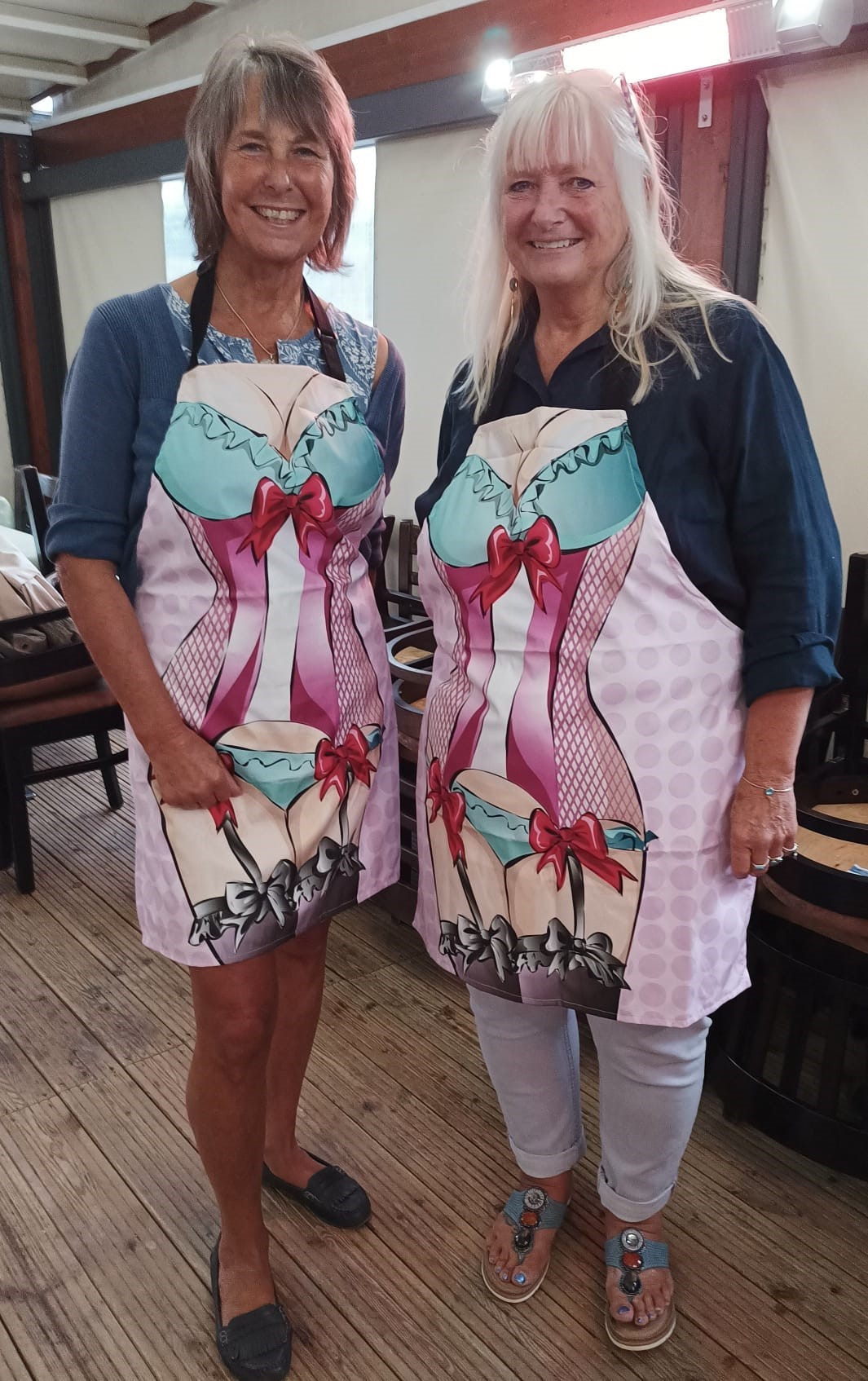 two members decided to liven the evening up whilst they were waiting on table
with some very special aprons.
Everone enjoyed a delicious meal and the speaker was most entertaining.
Our regional president Jackie Collins joined SI Brixham for their speaker meeting at Brixham Rugby Club.
The speaker was local author Lesley Pearse who is a global No.1 bestseller with sales of over 10 million copies of her books worldwide to date.
We were privileged to hear Lesley speak about her personal life and how she finds inspiration for her books.

Joint President Chrissie and Anne with Lesley and Jackie
  Members of  SI Brixham have worked tirelessly throughout the year at various events to raise money for charity and this picture shows from left to right, Brixham Soroptimist President Jane Lancaster and President-Elect Chris Hunt handing over a cheque for £4,000 to Emma Mahon of Brixham Does Care.    
  Berry Head Hotel held a quiz night in aid of SI Brixham  and raised £430 which the Soroptimists are putting towards President Jane's charity "Brixham Does Care".