Joint Presidents Chrissie & Anne and all our club members
welcome you to our website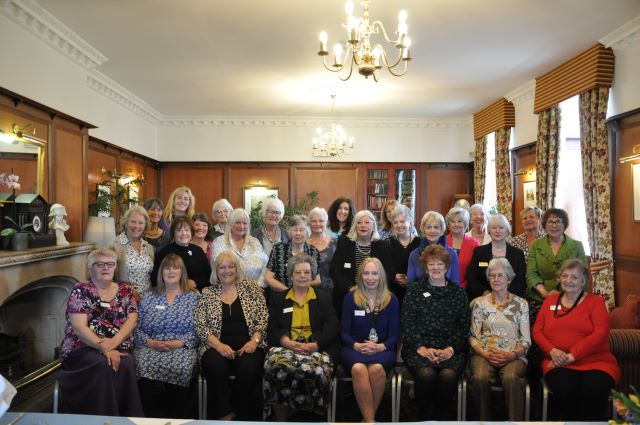 SI Brixham Club Members

Meetings
Business meetings are held on the 1st Thursday of each month (except August).
Speaker meetings are held on the 3rd Thursday of each month (except August).
All meetings start at 7.30 pm.
Venue
Brixham Rugby Club, Astley Park, Rea Barn Road, Brixham.
SI Brixham Pink Tukuk 2020
After attending a SIGBI conference some years ago, we watched a presentation given by Mary Storrie, founder of the Rosie May Foundation Pink Tuktuk project.
The project was set up to help women and children in Sri Lanka after the Christmas tsunamis of 2004 and our club decided we would like to help.
After many many months we produced a hand embroidered double quilt which consisted of some of the International flowers of some of the Soroptimist countries.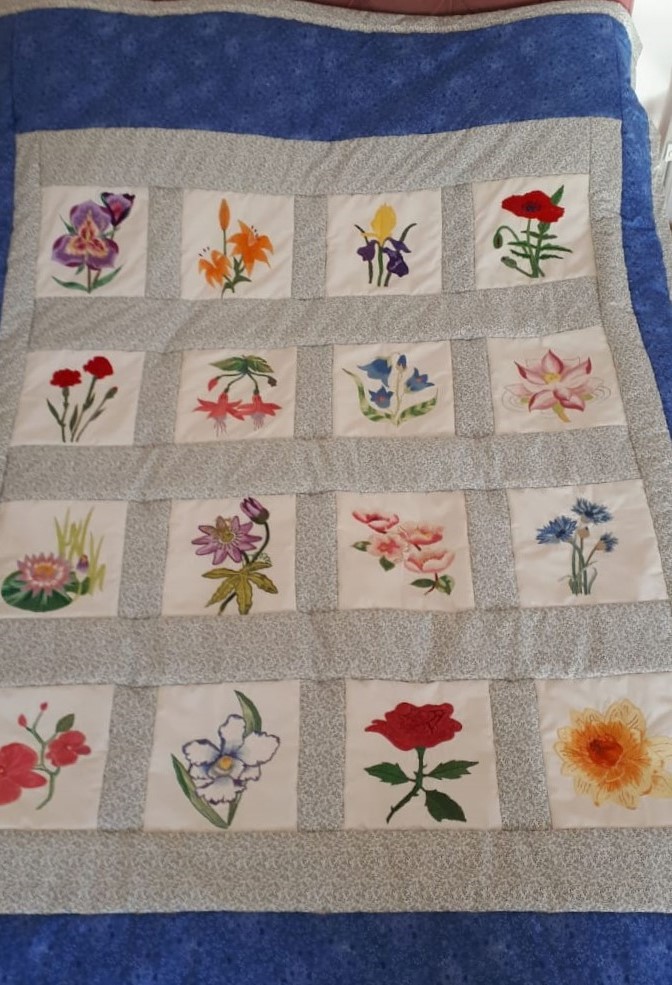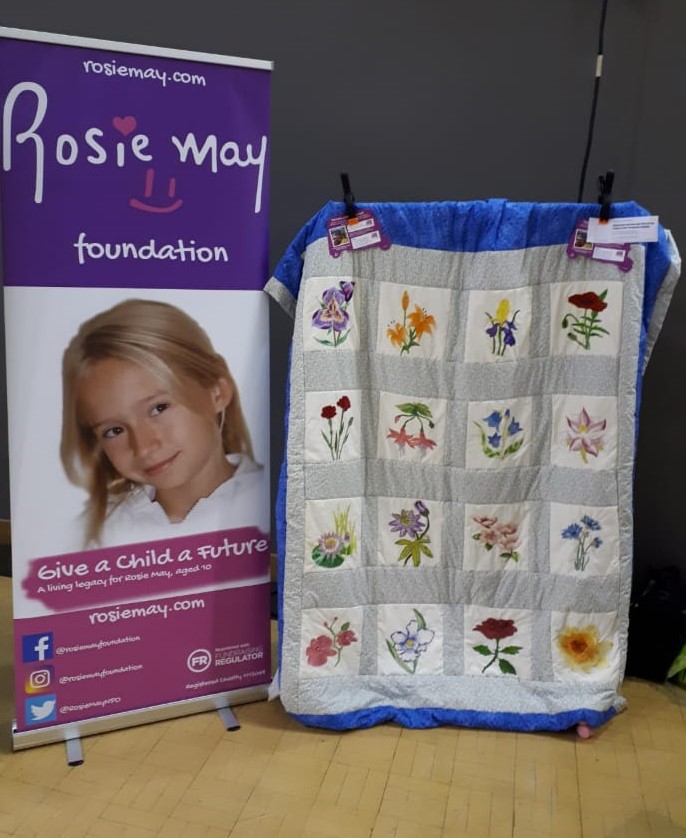 Then after many more months of selling raffle tickets at various events we managed to raise enough money to cover buying a Tuktuk and training women to drive and maintain it.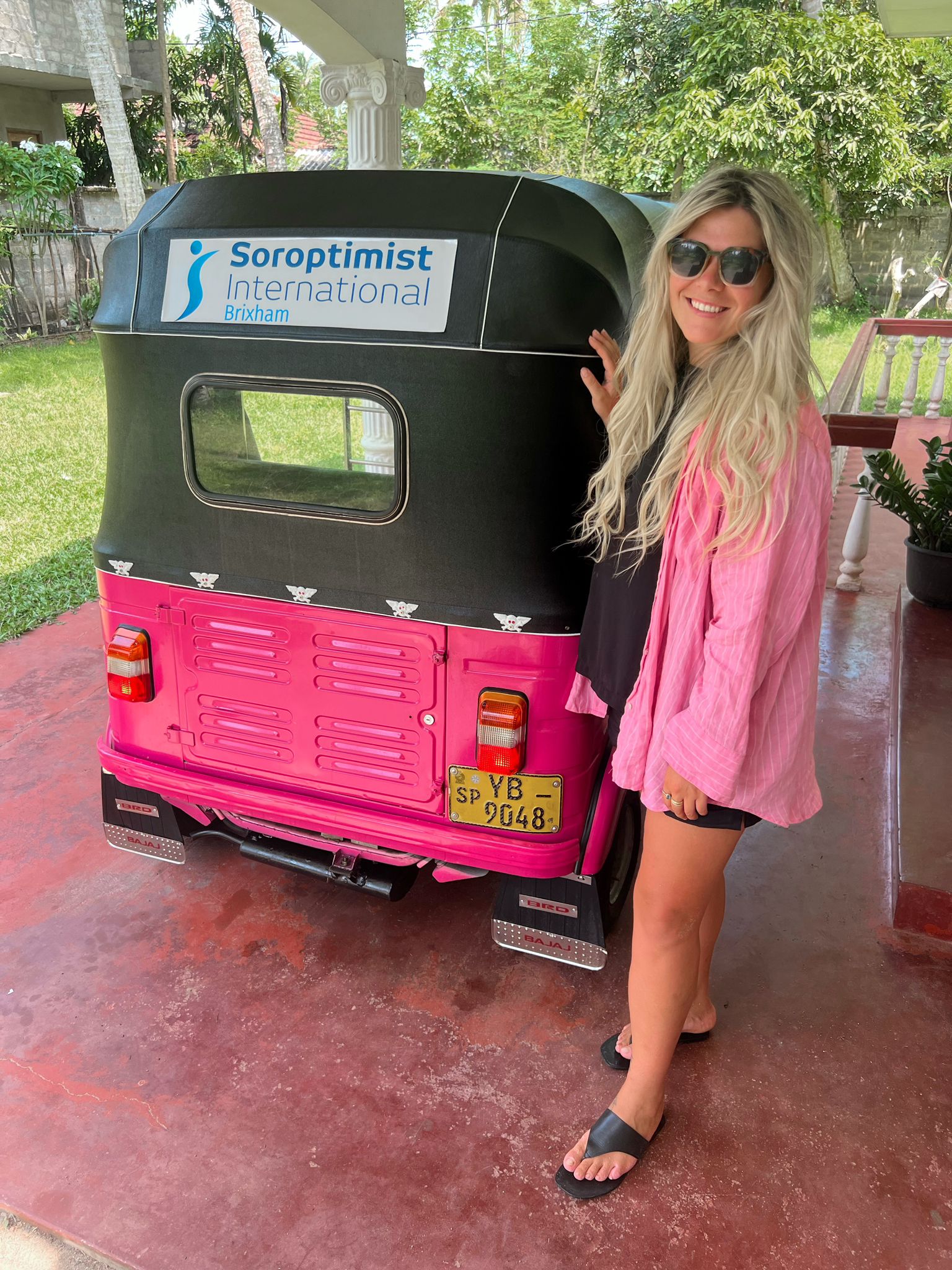 Just recently the daughter of one of our members was holidaying in Sri Lanka and was able to visit Project Hope, a school set up by the Rosie May Foundation. She was picked up by one of the women drivers in the pink Tuktuk with Brixham Soroptimist logo on the back. A very proud moment for our members to see their hard work had come to fruition.
Our regional president Jackie Collins joined SI Brixham for their speaker meeting at Brixham Rugby Club.
The speaker was local author Lesley Pearse who is a global No.1 bestseller with sales of over 10 million copies of her books worldwide to date.
We were privileged to hear Lesley speak about her personal life and how she finds inspiration for her books.

Joint President Chrissie and Anne with Lesley and Jackie