International Women's Day 2013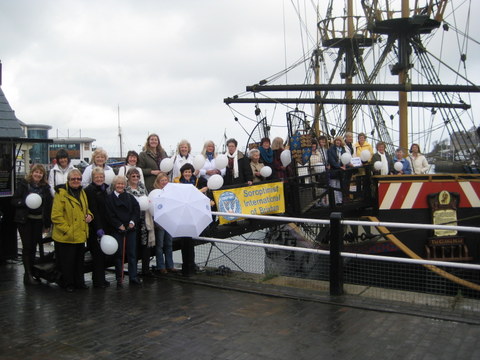 Brixham Soroptimists marked International Women's Day on Friday 8th March by inviting women from other clubs, Inner Wheel and RNLI Lifeboat Guild, to join them on the gangway of The Golden Hind in Brixham in order to support their campaign for Violence Against Women.   One in three women will be raped, beaten or abused in her lifetime so enough is enough!
Mr Simon Reed the owner of the Golden Hind very kindly allowed his boat to be used for this occasion.